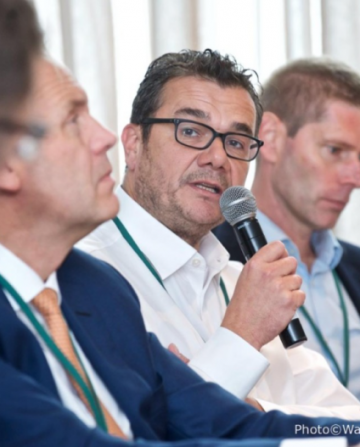 About
Clive Lambert is the founder, and continues to be the main contributor, for Futurestechs. He has been in the City for over 30 years (including 10 years as a Broker on the LIFFE Floor), and has been writing Technical Analysis for over 20 years, establishing Futurestechs in 2000.
He is a Fellow and former Board Member of the U.K. Society of Technical Analysts. He has spoken at several of the Society's monthly meetings over the years and has been a regular lecturer on the Society's annual Diploma Course since 2004, covering a wide range of subjects. He was on the board between 2003 and 2011 then from 2015 to 2021, and became VP for Europe for IFTA in 2019.
He has taught Technical Analysis around the world, numbering the CME Group and London Stock Exchange among his clients in this respect.
He has had articles published in various Technical Analysis publications, is regularly quoted on the leading newswires and has appeared on CNBC.
His book "Candlestick Charts" was released in January 2009. He is only at the "thinking about it" stage for further book projects!
Bespoke Analysis
FuturesTechs has worked with a number of Exchanges and Brokers over the years to provide Bespoke Analysis.
Methodology
Futurestechs' analysis centres on Candlestick Charting, an ancient Japanese charting method that uses daily...
My Book
Published in 2009 by Harriman House, "Candlestick Charts" was written by our chief analyst Clive Lambert.
"I place complete confidence in the reports and over the years they have proved an invaluable reference and tool to do my business as the Managing Director of the Energy and Commodity Business here.
The commentary is great too as it's it summarises and condenses the information into a quick reference. The report has become an integral part of my daily routine and I find it indispensable."
Kevin McDermott
Managing Director, Tullett Prebon
Sign up for a free trial
Why not take a look for a 2 week Free Trial?
No obligation and no payment details required!