This morning's reports on Silver and the FTSE would have reaped dividends for our clients, for different reasons.
Here's the text of the FTSE Futures report:
We have posted the "all sessions" chart today because it's actually a bit cleaner, and also shows what we've seen overnight; selling.
Selling to the 200 day MA as well, this well watched proxy sitting at 5771.5 today.
Yesterday's low was 5827 in day session trade so this is a bold resistance above, and if the bulls don't quickly retake this mark we will likely break through 5771.5 and head to 5615.5 then 5584.
If the bulls can dust themselves down from this weak open and get us back through 5816 and 5827 we then need to retake 5869.5 then fill the gap to 5912.
My gut tells me this weak open is a buying opportunity. The chart tells me otherwise…
Nice "gut feeling"!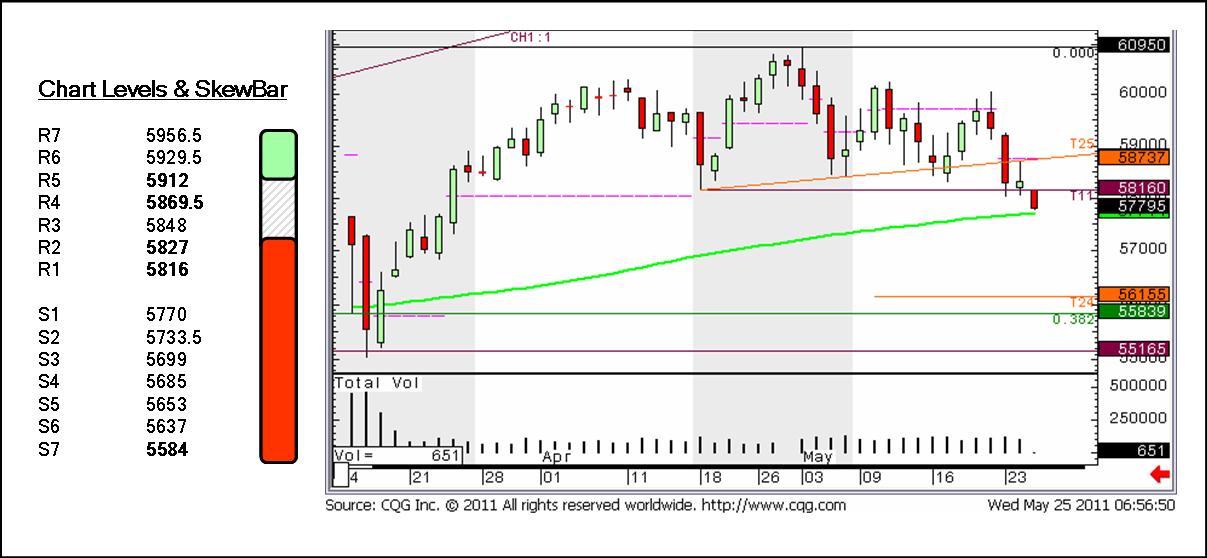 Our Silver commentary was a bit more "nailed on", and since we sent it out first thing this morning in the UK it traded up to 37.330 (as we tuck into our lunch in the UK, awaiting the open in the US):
After 3 Doji candles the market finally got going to the upside yesterday, thanks in part to Goldman, who appear to be bullish of Commodities again, and seem to have the ear of the market!
We got through resistance at 35.750 and almost got up to our first bold resistance at 37.020 (the high was 36.765).
Once through 37.020 we can look for 38.990 next, and the bulls look good to give us this move, with yesterday's gains being sustained in overnight trade while other "risk assets" are having a hard time.
Lunchtime (in the UK!) Update: We now have day session gap support at 36.400, protected by the broken resistance at 37.020, the latter having done a job in the last hour or so "on the retest".
To request a Free Trial of our Daily Technical Analysis Reports please click here.
Individual traders can have a look on our website on a trial basis by clicking here.