In yesterday's Gold report we wrote: "Are we on the cusp of something trend changing, or will the bulls rescue things once more by keeping us above 1524? We could well have the answer to this by the end of the day".
We saw a break of 1524, and on a closing basis, so here's what we sent to our clients this morning:
We broke trend support yesterday, we got an uptick in volume, and we got a move to 1511.4 before the buyers woke up. In overnight trade we have got back up to 1522.5 as we write, and will likely give the trendline a retest. It is at 1526.2 today.
A failure here, or shy of here, will give the bears further ammo, and we'll look for a move to 1475 to unfold as we start the unwinding trade.
Bigger picture this could see weakness to 1416 or even 1370.
Click below for today's Chart, plus our Technical Levels and our unique "SkewBar", showing we are now Bearish below 1526.2.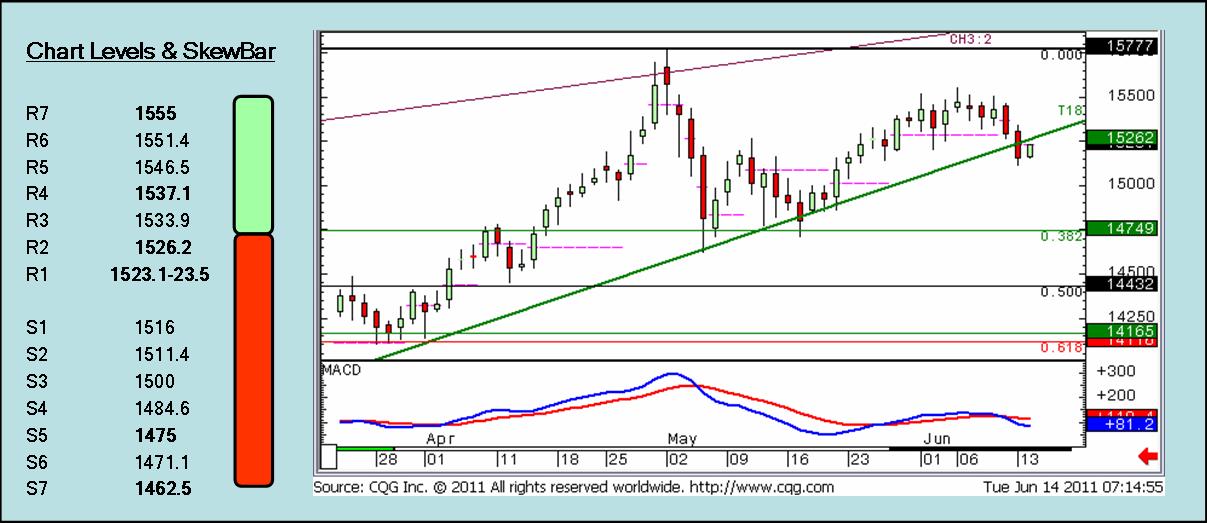 To request a Free Trial of our Daily Technical Analysis Reports please click here.
Individual traders can have a look on our website on a trial basis by clicking here.