We have been trying to get long of Cable for the last few days. On Friday our money management rules saw us scratch our first "go", so no harm done there. Yesterday's move down to 1.5143 stopped us out on our second attempt. Today we have once again suggested a long, which is small offside as we write.
Here is the chart behind the "call".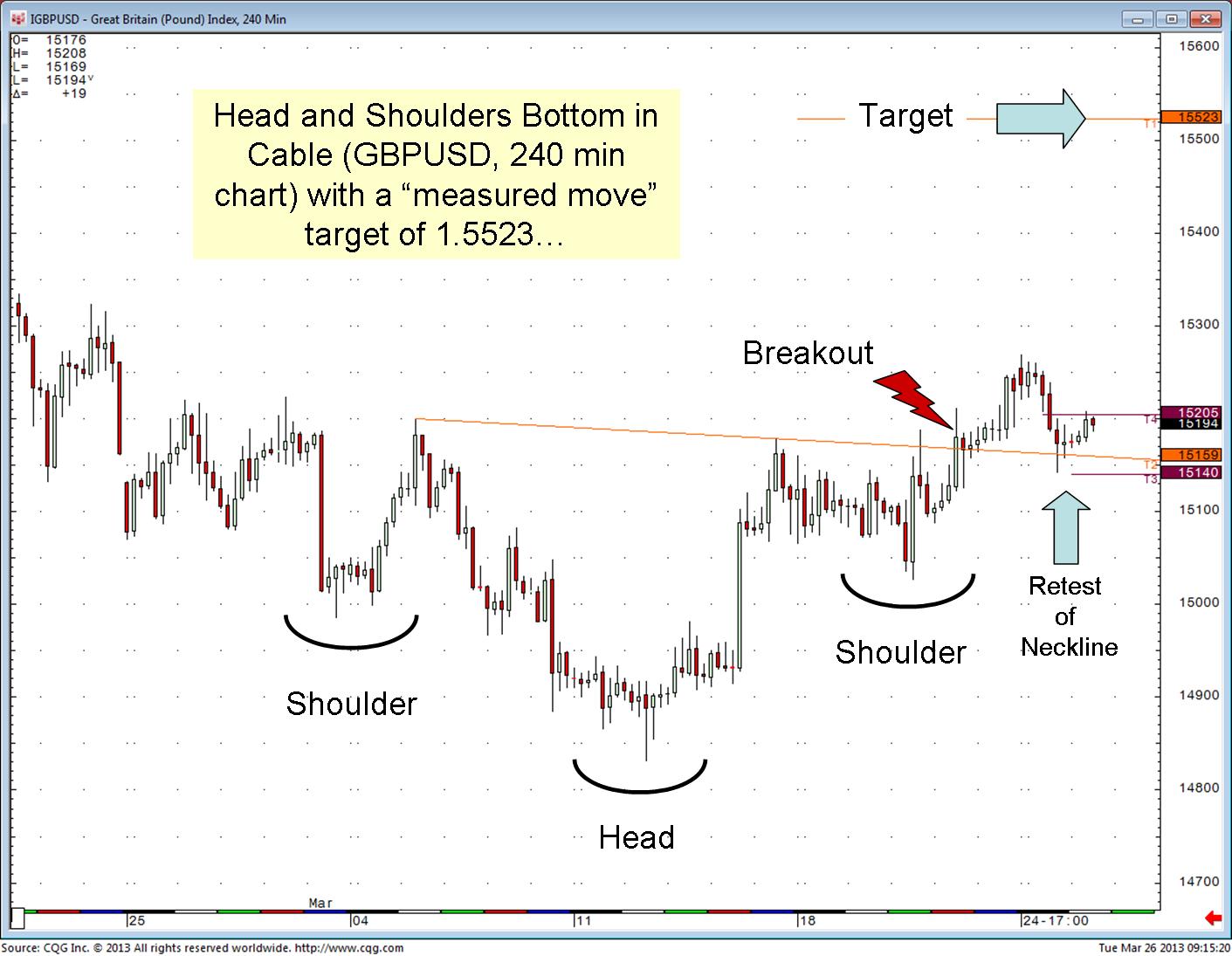 It shows a Head and Shoulders Bottom formation (it's a 4 hour chart, by the way) with a Neckline at 1.5159. So ideally any weakness today holds this level, and even more ideally we start to move away from this Neckline, getting through yesterday's 1.5269 high.
The reward/risk on this trade is good as we have set upside targets at 1.5420 and 1.5515. In other words we're risking 65 ticks to potentially make 260 ticks.
Whenever we suggest a trade it will always have "positively skewed" reward/risk. That's why we didn't have a trade in EURJPY this morning despite making 132 ticks on yesterday's trade. We may have called this well yesterday, but today there isn't an obvious trade as far as entry and stop are concerned.
The main risk to this trade is the Cross itself! As I've just tweeted (@FuturesTechs)  it can be a real pain to trade, and a couple of my Twitter followers, some of whom have been trading the markets for many years, concurred!
If you want a free trial of our FX calls please click here.
Institutions/Brokers/Prop Rooms can also have a trial of our "Premium" service, which has been going for 13 years now. Click here to request a look!