"Know your levels" over Article 50!
We live in interesting times and as well as keeping an eye on the news (and the latest tweets from Mr Trump!) it is also worth having an eye on the charts.
With this in mind we are offering 2 months FREE daily analysis covering FTSE Futures and Cable (GBPUSD) to any former clients, social media followers, or anyone on our mailing list. All you have to do is let us know, and we'll sign you up! You will receive the reports straight to your in-box before each days trading session begins.
So don't get caught out. Know what the charts are saying during this historically important period for the UK.
Please feel free to forward this offer to any friends of colleagues who may be interested.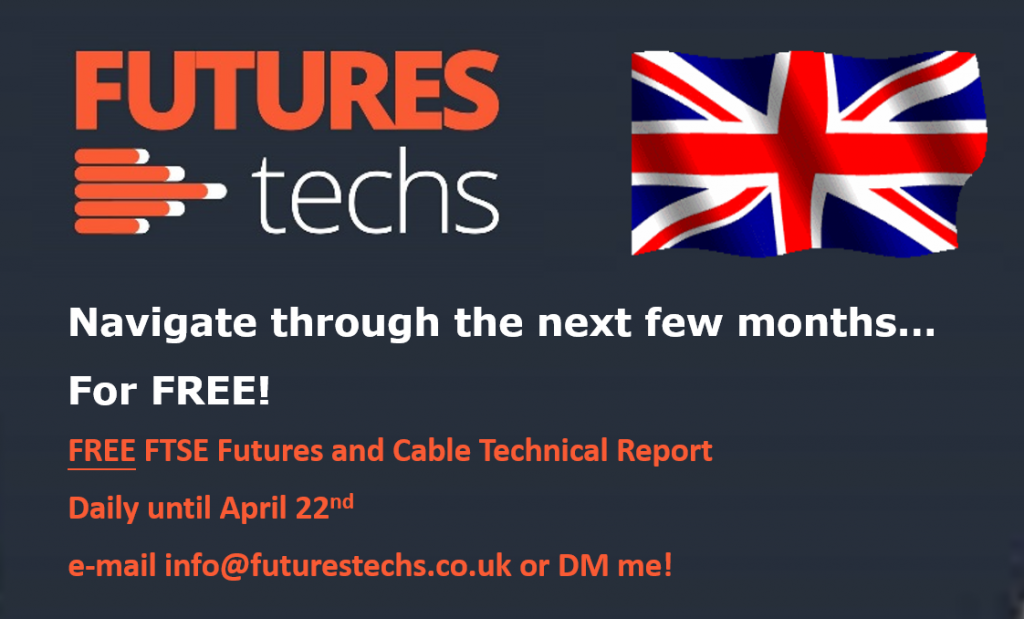 Or get "best in class" training!
For an affordable and practical way to give your staff CPD hours on a subject they can use on a day to day basis contact us for details of bespoke in house training courses we offer.
Clive Lambert MSTA MSCI is one of the UK's leading educators in Technical Analysis and has been engaged by the UK Society of Technical Analysts, the London Stock Exchange and CME Group, to name but a few!