All about the gaps right now?
The image below is today's Report to clients on German Baseload Power.
We suggested last week that it may be bottoming basis a "Bullish Engulfing Pattern" posted last Monday (October 7th '19). Sure enough we have seen gains since and on Friday we gapped higher, opening above Thursday's 47.45 high. Holding above here should further encourage the idea that we've bottomed, and it's "so far so good" on this call.
Note there's another gap above; at 48.85; dating back to late September.
So we're in a "Gap Sandwich" and we can use 48.85 as a target for now.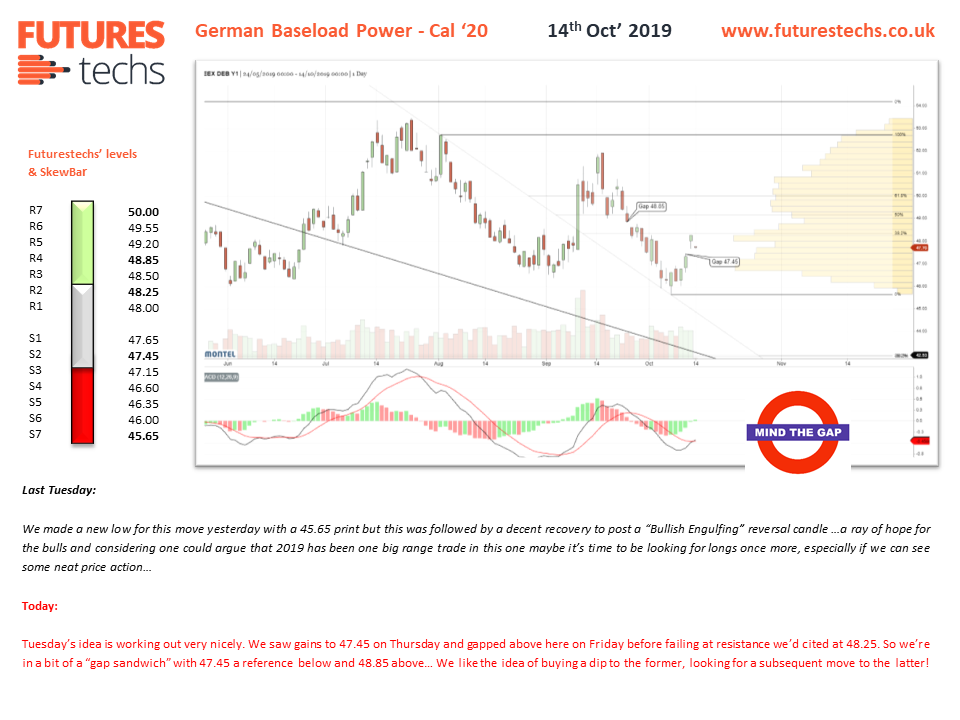 This is just one of the markets we cover daily in our widely read (and Award winning!) Energy Report. We also look at Oil (Brent and WTI), Gas (UK NBP, Dutch TTF and Henry Hub), API2 Coal and EUA Carbon.
Feel free to request a free trial here.