A "Single Print Vacuum" on yesterday's Market Profile gave us today's high, as we highlighted in this morning's report. Here is the Profile graphic: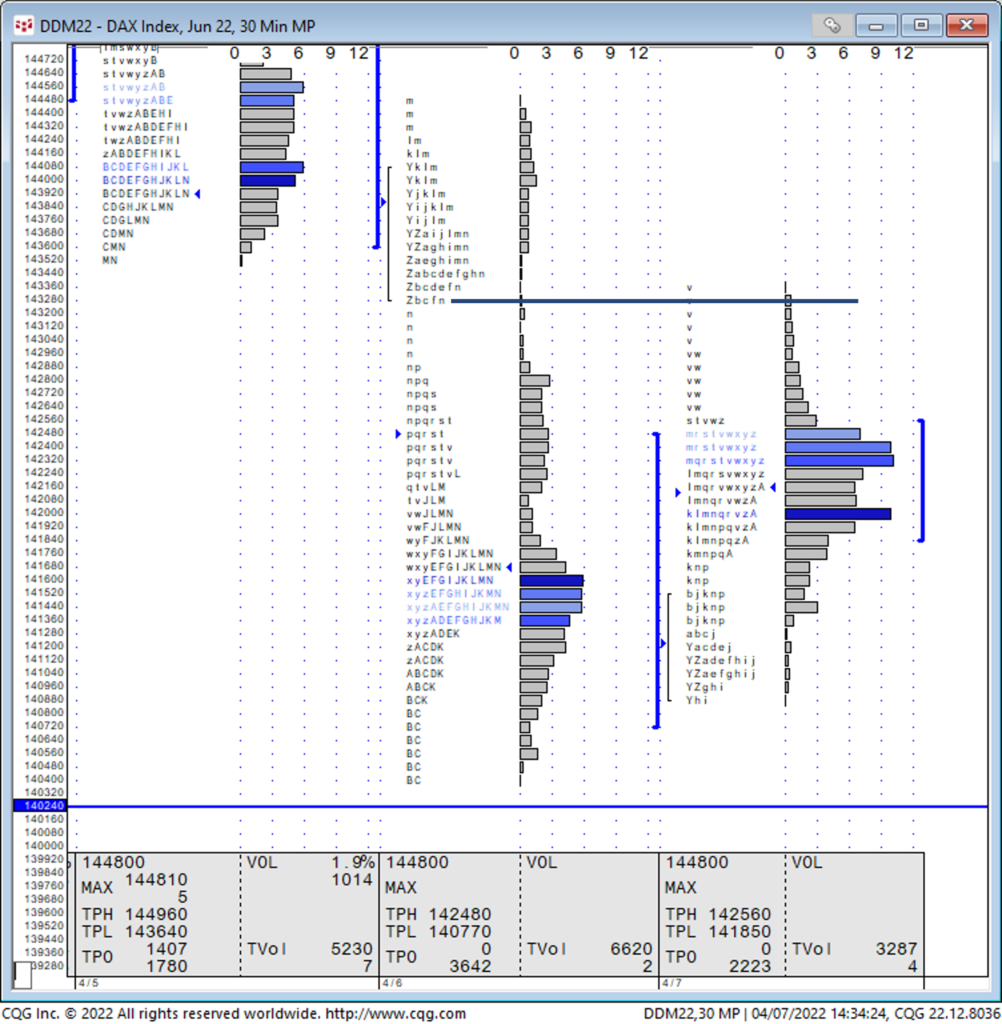 This was effectively a "breakout" moment yesterday morning when we dropped through the overnight low. This prompted further selling and left a single line of "n"s on their own on Yesterday's "Double Distribution" Profile. This sounds like a lot of jargon that only some of you might be familiar with but here's the thing; we know these levels can "come back into play" in subsequent sessions, so we highlight them on our report, and if we think it's really important we'll make a level bold.
So here is what we put out to clients this morning: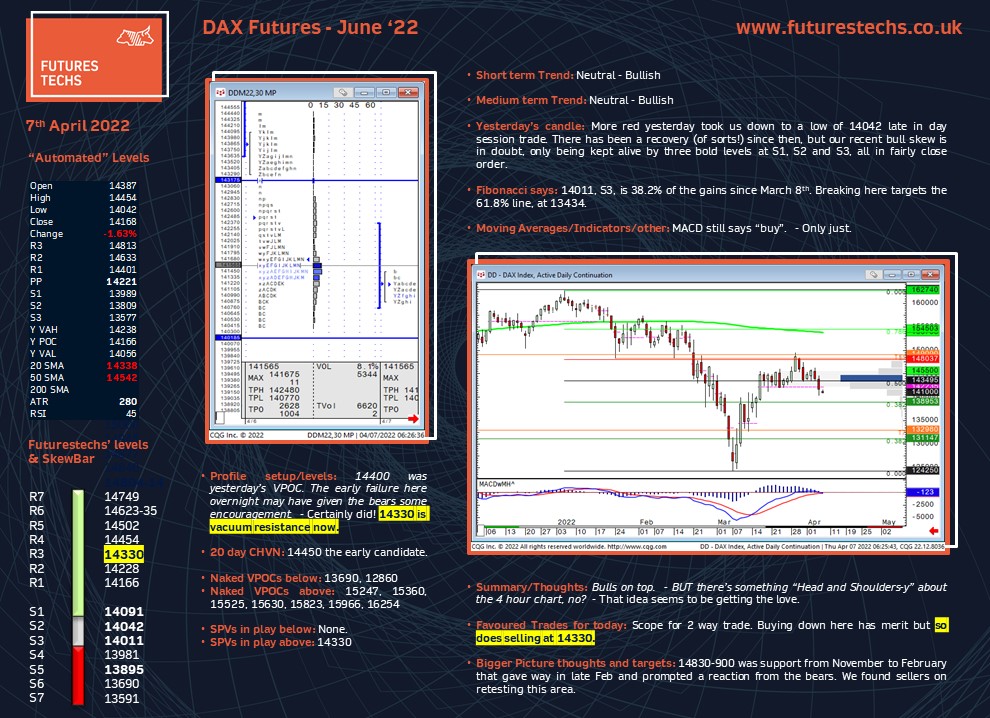 For more details go to https://www.futurestechs.co.uk/financial-futures or for a free trial click on the button above.