Hello. You've most likely ended up here because you've clicked a link or message from your Twitter, Linkedin or Facebook account.

Here at FuturesTechs we find Social Media, particularly Twitter, to be an excellent way of adding some value to our customers on top of our "traditional" service, especially if things change during the day to alter the outlook on a market from when we wrote the reports!
We cover a wide range of  markets with our morning reports, including Financial Futures, Commodities and Foreign Exchange, and we would like to invite you to have an extended free trial. This is where our customers get the real value.
We have recently been named Independent Research House of the Year at the 2014 Technical Analysts Awards, and also won the Indepedent categories for Fixed Income and Forex. You can click the Logo below to see our Blog post about the Awards evening.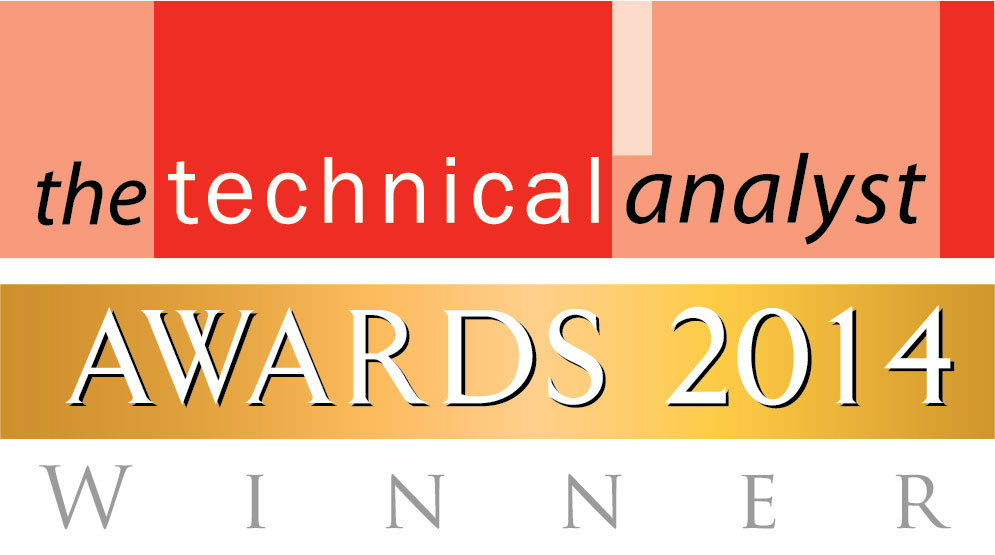 Anyone requesting a trial between now and July 4th will
receive 2 weeks instead of 1.
.
Our website "Members Area" covers 8 Forex Pairs as well as Dow Futures, FTSE Futures, Gold and Brent Crude. For a Free trial please click HERE.
If you are trading any of the markets listed below please click HERE for a free trial of our Premium service.
Fixed Income: Bund, Bobl, Schatz, Euribor, Short Sterling, Long Gilt, T-Notes and 3 month Eurodollars
Equity Indices: DAX, Eurostoxx, S&P and NASDAQ (as well as FTSE and Dow Futures).
Commodities: GasOil, NYMEX WTI, Nat Gas, Carbon Emissions, Silver, Corn, Wheat and Soybeans (as well as Brent Crude and Gold Futures).
If you are already a client can I take this opportunity to thank you for your continued support and readership. Please feel free to refer and friends or collegues who you think may be interested.
All the best,
Clive Lambert – Director